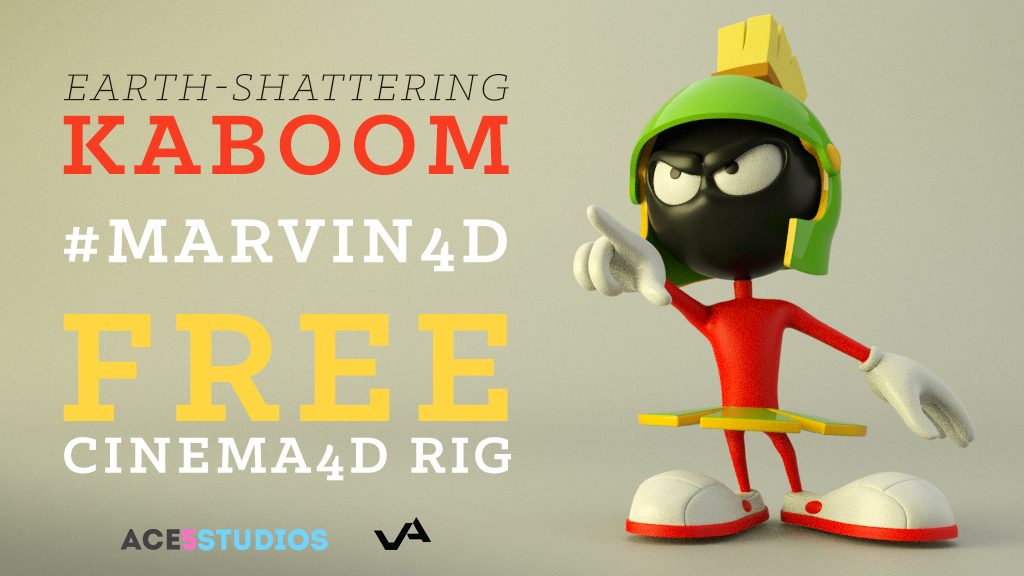 Ha-HA! Finally it is done! Marvin rigged for Cinema4D ! Thanks for Vector from https://www.vector3d.co.uk/ for the awesome model! I just did some cleaning up on it to make it more rigging friendly.
Then i set up the rig, only added 2 facial expressions. I think facial expressions will be my next challenge.
You can ignore the errors that come up about plugins, you don't actually need them.
This model is free for private use. There is no commercial license since its copyright property of warner Bros.
If you have trouble animating or posing him, have a look at these videos: https://shop.ace5studios.com/manual/
And you can download him from here and don't forget to tag him #marvin4d if you use him:
Download
If you like him, don't forget to follow me on Twitter!
https://twitter.com/ace5c4d
Cheers,
Aleksey