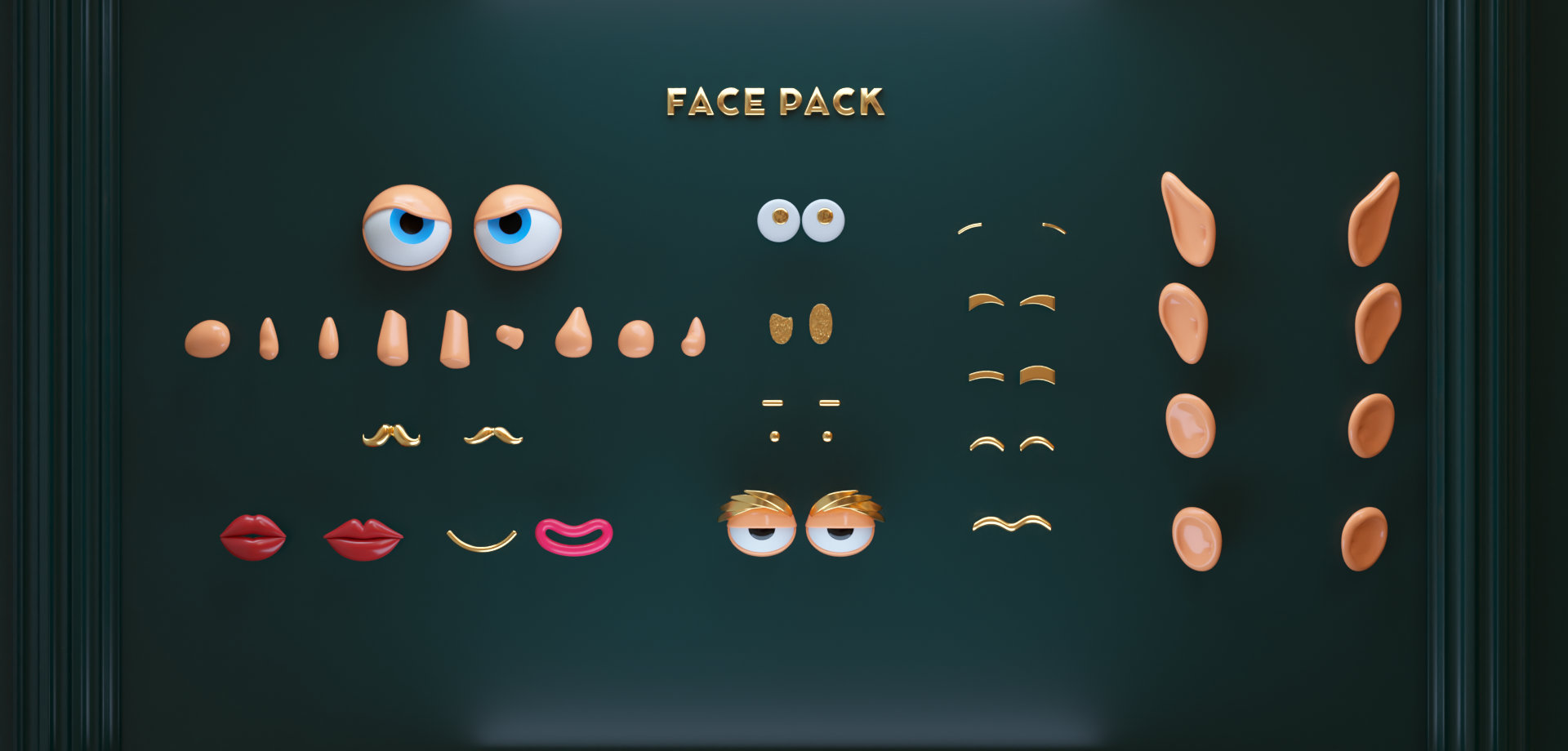 Rigged Face Pack for Cinema 4D – Volume 1
Building your own character and want a quick way to stick a face on it? Want it to be animatable? Well this is the pack for you. The eyes have aim constraints, the mouths have posemorphs and the noses can sniff!
Grab it now, while it's on sale for just $49.99
And Please remember: If you have ANY issues, email me ( reply to the confirmation email) and i'll help you out.
EULA: You can use this pack in as many projects as you like. Just don't sell the actual model files. And if you use him in a project and send the C4D file to your client/studio etc, buy another copy 🙂

Have a good one!
Face Pack – Cinema4D Rigged
v1.00
– Eyes , Noses, Ears, Eyebrows

From: $49.99USD (+VAT%)
Approx 53.00EUR with tax
OR
(Apply Coupon at Checkout)
These Rigs will work just fine with 19 and up
Version previous to that will depend on the pose morph tag and presence of the mocca toolset.
Most of the functionality should work in any version of Cinema4D, but you might need the studio version.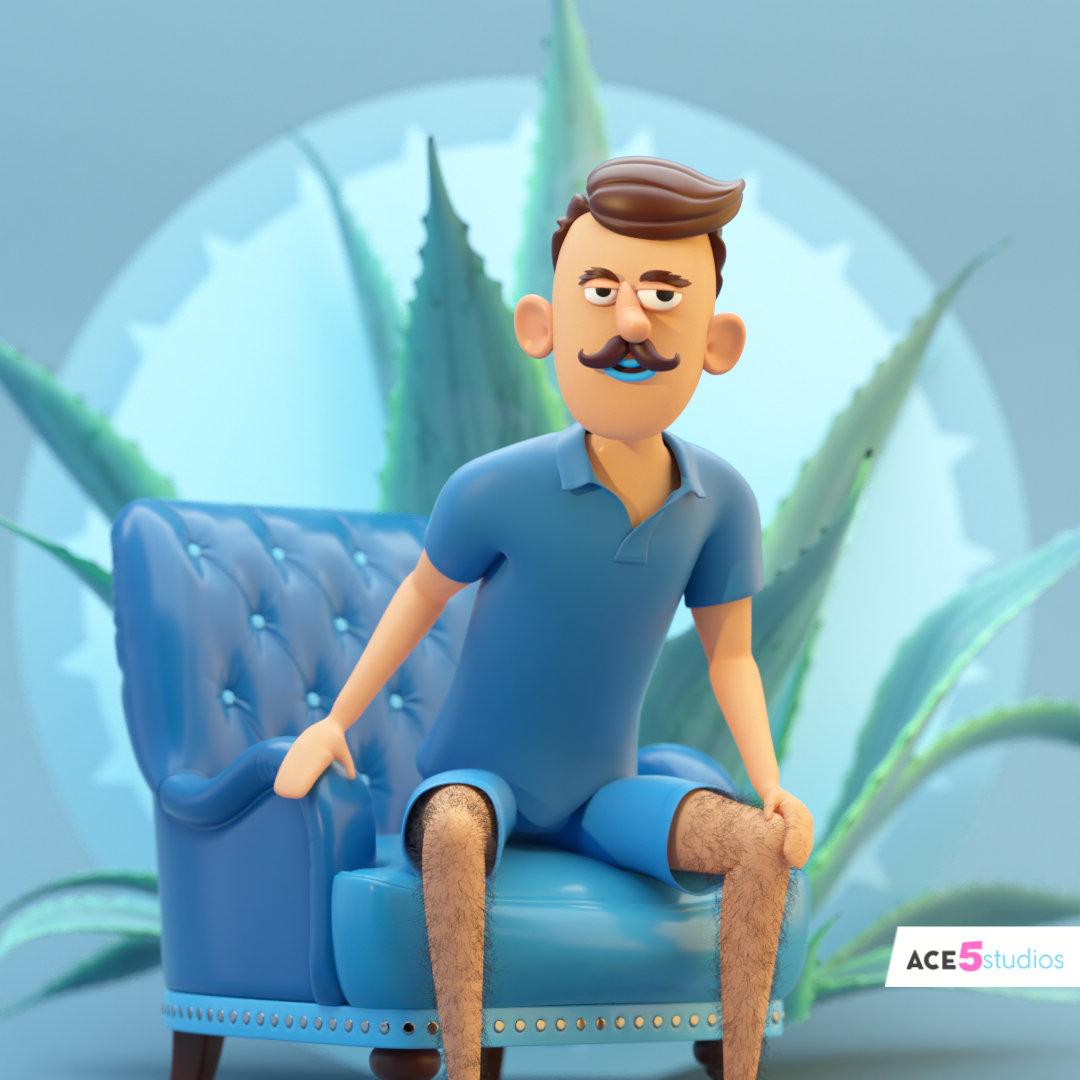 Features
Rigged Eyes great for conveying emotions
Easy to attach to existing rigs
Mix and match eyebrows and eyes
A bunch of noses with "sniff" pose morphs
Build your own character!
Are you building your own character? These might help…
Sign Up to my email list for Fun news and special offers on my products